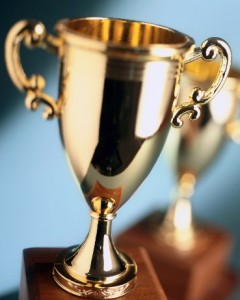 A very wise man in ministry recently told me this in regard to a conference we were both at.
How does this relate to what you do in KidMin:
Do you show up with half a lesson ready? Then, start prepping earlier in the week… or better yet – earlier in the month.
Do you show up with a "it's just a few kids" attitude?  Then, see each child as an individual, spiritual being who has a destiny that you get to help shape.
Do you have old posters hanging in classrooms that have nothing to do with that unit of curriculum anymore? Then, throw them out and put the new ones up.
Do you have cluttered classrooms and environments? Then, have a clean-up day and get your teachers involved.
Do you have major repairs that are needed that would be obvious to a first-time visitor? If you don't know, get a neighbor to walk thru your building and give you some feedback.
Do you have outdated curriculum rendering your storage/resource closets irrelevant because someone said, we should save this… just in case?  "Just in case" has come and gone my friend – buy a box of Hefty's and get to work.
Do you use certain teaching methods that you like more then the kids actually like? Then stop and have some help evaluating how you teach kids – this is not about you.
Do you deliberately hold off on moving forward on the dream and vision God has given you for KidMin because of a lack of money? Then do the leg-work and communicate the vision so you give God and avenue to get you the resources to move forward.
Please do whatever you can to make these changes (and others)…
Because if KidMin is worth doing, it's worth doing well if it's worth doing at all.