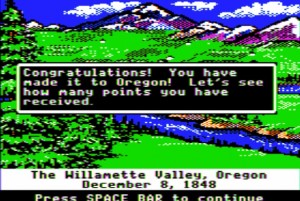 Our entire family is excited to be at Stateline Community Church (Milton-Freewater, OR) for the 2015 Walla Walla Children's Leadership Conference on February 19 & 2o. If you are in or near the Walla Walla, WA / Milton-Freewater, OR area – please come and see us and enjoy a great conference. Click here to find out more about the conference. Registration information is also available.

We are also SUPER PUMPED about being part of the Stateline's Family Missions Service on Sunday, February 22. Pastor Owen Frost was my youth pastor when I was a gangly junior high aged kid. He planted a seed that's been growing all these years in my life. Aside from that, Owen and his wife, Jennifer, pastor a great church that is reach their community by focusing on the family.
Please pray for us as we litterally will hit the Oregon Trail on Tuesday morning.