…potential
Hey, I'm Jami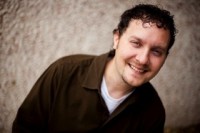 e Doyle… and I believe you have the potential to be a great Children's Ministry Leader.
To tell you a little about myself: I am the husband of one amazing wife.  The dad to three fabulous kids and we have many years of ministry experience pastoring children and families in church large and small. I am currently the Pastor of Children's Ministries at River City Church in Lafayette, IN.
I love ministry to kids and have been involved in it since I was a kid myself.
Included on this site are some tools and resources to help you be more effective in your ministry.  I write from the heart and offer it up for your benefit. Email Me  if you ever need to connect with me.
Otherwise – check out the posts on this blog and offer your comments and suggestions.
Be Blessed,
-Jamie Doyle